EPR Services at ChemAnalytical
Sample EPR /ESR Spectra Examples: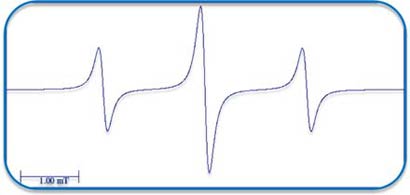 EPR (Electron Paramagnetic Resonance) or ESR (Electron Spin Resonance) technique measures microwave frequency absorption by the EPR active free radical or paramagnetic metal ion containing molecule or any molecular species including atomic or molecular fragments, for example, Hydrogen atom (H), Hydroxyl radical (OH), Ferric ion (Fe3+) or Manganese ion (Mn2+) when placed in high magnetic field. The molecular or atomic species are 'EPR Active' when it possesses unpaired electron or electrons and therefore, have electron 'SPIN' or 'electron spin angular momentum', S. In other words, the material must have electron spin angular momentum for it to show EPR spectrum. The hydrogen atom has 1 unpaired electron that combined with the proton nucleus (H-1, SPIN=1/2), will show a simple 2-line EPR spectrum. There are many stable free radicals and paramagnetic compounds that are important in chemistry, medicine, material, and in pharmaceutical industry.
These materials with electron spins are called 'Paramagnetic' materials and NMR measurement on these samples will give either undetectable or broad and shifted peaks. EPR measurement will provide structural identification, quantification and simply the nature of the materials.
We specialize in both solution and solid-state EPR Analysis of a variety of stable organic and inorganic samples, metal ions, solar cell materials, defect densities including many free radicals and metal ion complexes. Choose from the EPR examples of some of the materials from the EPR/ESR Spectra list to see corresponding sample EPR / ESR spectrum:
EPR Spectra of Most Common Samples :
Diphenyl Picryl Hydrazyl (DPPH) Free radical Solid powder (296 K)
Ferric Sucrose Complex Solid powder (296 K)
Ferric Sucrose Complex Aqueous Solution (296 K)
Copper (II) Aquo Complex (296 K)
EPR of Irradiated Bovine Bone Collagen (296 K)
EPR of Polymer-Derived SiCN Ceramics (296 K)
EPR of Υ -Irradiated Polymers
EPR of Irradiated Food Materials
EPR of Tooth and Bones
EPR Spectra of Less Common Samples :
EPR of Manganese Complex
EPR of Gadolinium Complex (MRI Contrast Agents)
EPR of Defect Centers in Silica
EPR of Ferromagnetc Samples
EPR of Vanadium Complexes
EPR of Coals
EPR of Vitamin Tablets
ESR of Whisky and Beers
EPR of Antioxidants and TEMPOL
Contact us for Multinuclear and Free-radical EPR/ESR Spectral Analysis and Consulting for a wide variety of materials at reasonable cost….
List of EPR / ESR/ FMR Spectra Examples:

EPR – Electron Paramagnetic Resonance

ESR – Electron Spin Resonance

EMR – Electron Magnetic Resonance

FMR – Ferromagnetic Resonance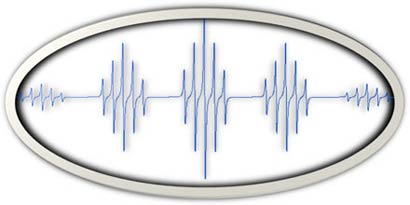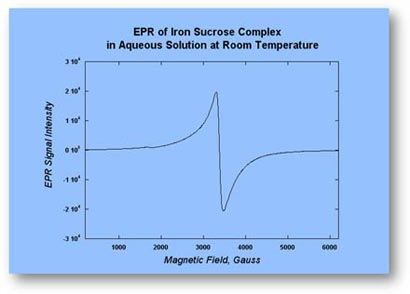 EPR of Iron Sucrose Complex in Aqueous Solution at Room Temperature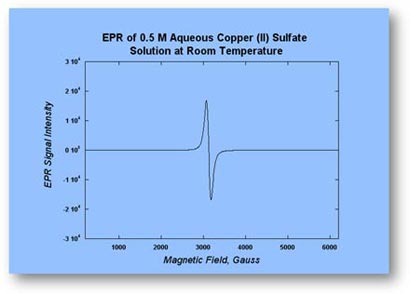 EPR of 0.5 M Aqueous Copper (II) Sulfate Solution at Room Temperature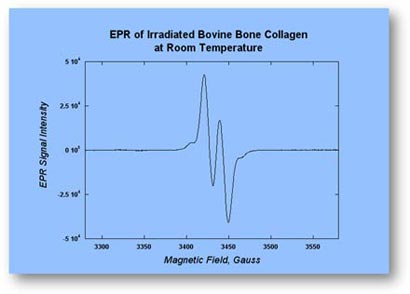 EPR of Irradiated Bovine Bone Collagen at Room Temperature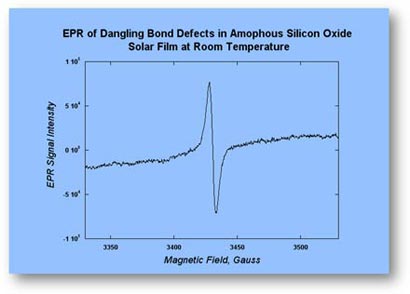 EPR of Dangling Bond Defects in Amophous Silicon Oxide Solar Film at Room Temperature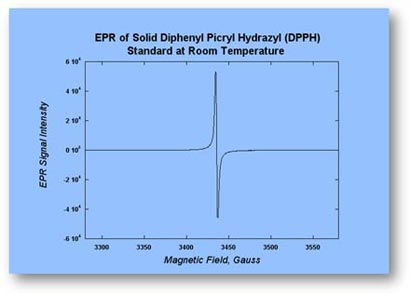 EPR of Solid Diphenyl Picryl Hydrazyl (DPPH) Standard at Room Temperature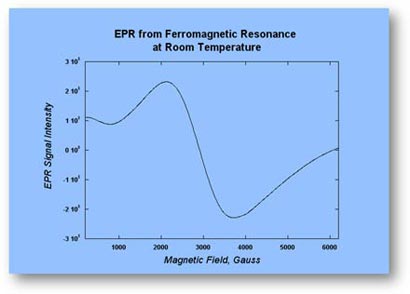 EPR from Ferromagnetic Resonance at Room Temperature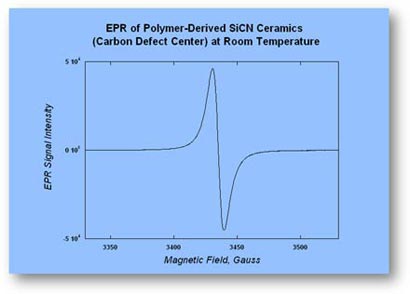 EPR of Polymer-Derived SiCN Ceramics (Carbon Defect Center) at Room Temperature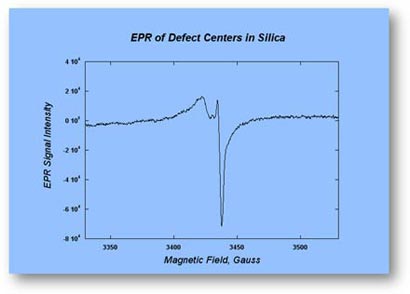 EPR of Defect Centers in Silica
EPR of Ferric Sucrose Complex (Venofer) in Aqueous Solution at 296 K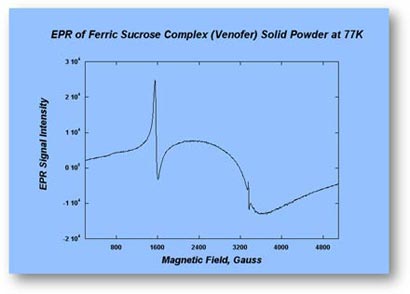 EPR of Ferric Sucrose Complex (Venofer) Solid Powder at 77K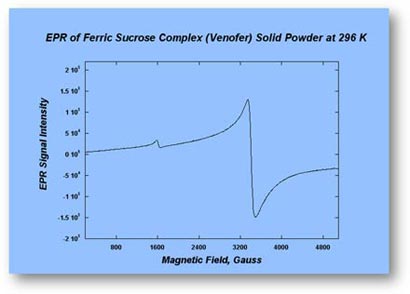 EPR of Ferric Sucrose Complex (Venofer) Solid Powder at 296 K